1986 – 2010 : NIRA Limited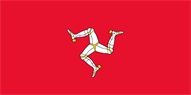 NIRA Limited was a European reinsurance company founded in 1986 (incorporated by Special Resolution dated 6 December 1985), headquartered on the Isle of Man (Company No 28598) to provide machinery breakdown cover for the EMANI Members and duly authorized by the Insurance and Pensions Authority. NIRA stood for Nuclear Insurance Risk Association, and evaluated towards a reinsurance capacity provider for EMANI and ELINI, being both mutual insurance companies for the nuclear sector. NIRA Limited also participated in the re-insurance of non-EMANI Members, but always in the nuclear area, with keeping in mind the accumulation effect.
2007 : Investigation
For various reasons, in 2007, the Members instructed the management to investigate on a re-domiciliation / transfer of the company towards a European Union member state and the transformation of the Limited into a mutual association.
2008- …. : NIRA mutual reinsurance association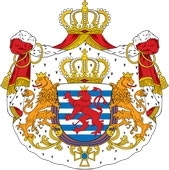 At the NIRA Limited Shareholders Meeting held on October 31st 2008, a special resolution was agreed on authorizing the creation of this new mutual reinsurance association with an exempted liability regime in the Grand Duchy of Luxembourg. The remarkable growth of the financial market in Luxembourg in the past years; the central position in the heart of Europe and the great political, economic and tax stability are few of the many reasons that have encouraged NIRA Ltd.'s shareholders to make Luxembourg the place of choice for NIRA's future operations. NIRA m.a. was established before notary on December 11th 2008 and is duly authorized as a mutual reinsurance association by the Commissariat aux Assurances. NIRA stands for "Nuclear Industry Reinsurance Association".